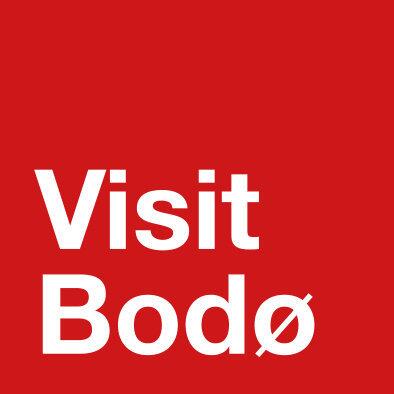 Visit Bodø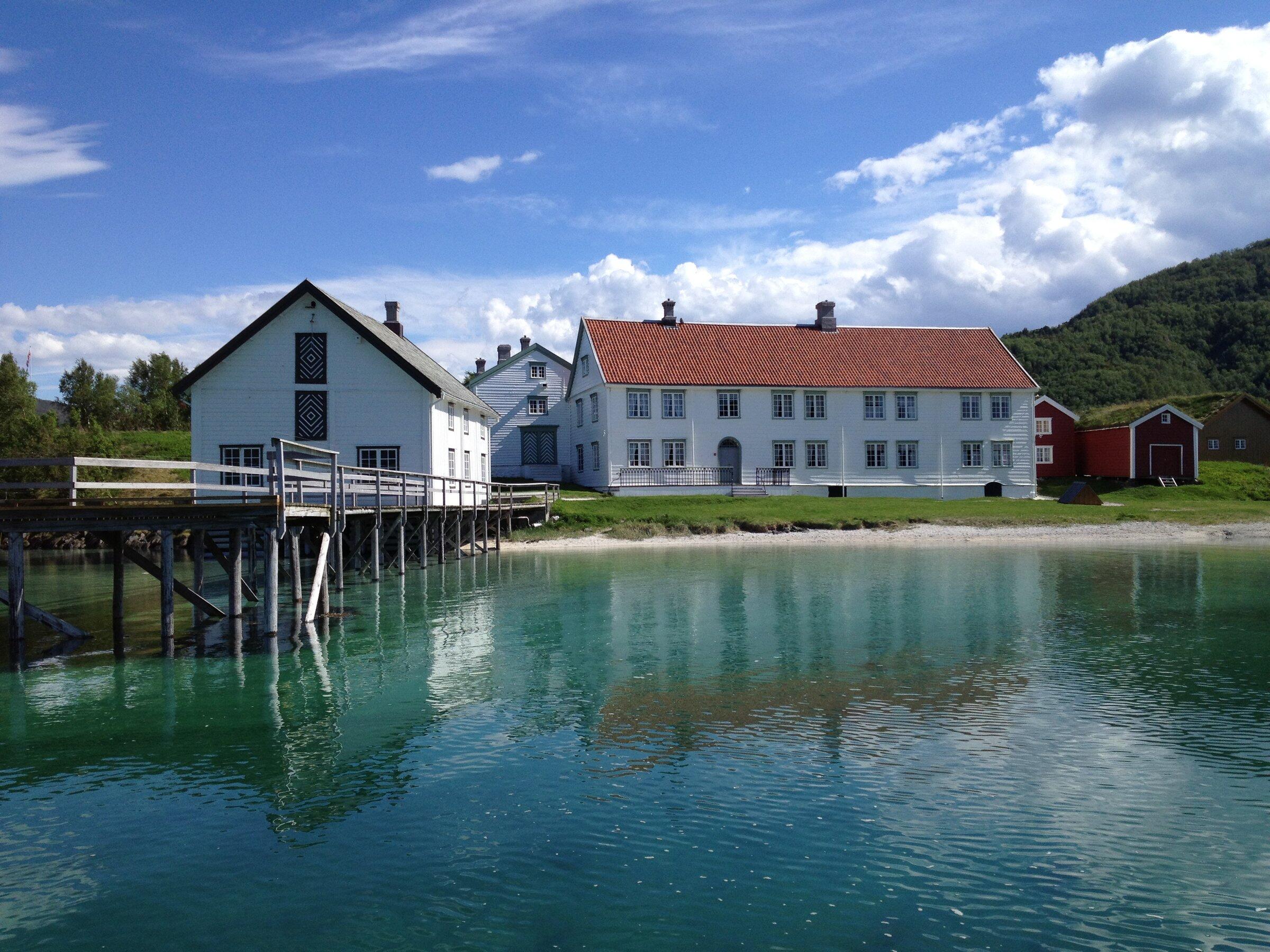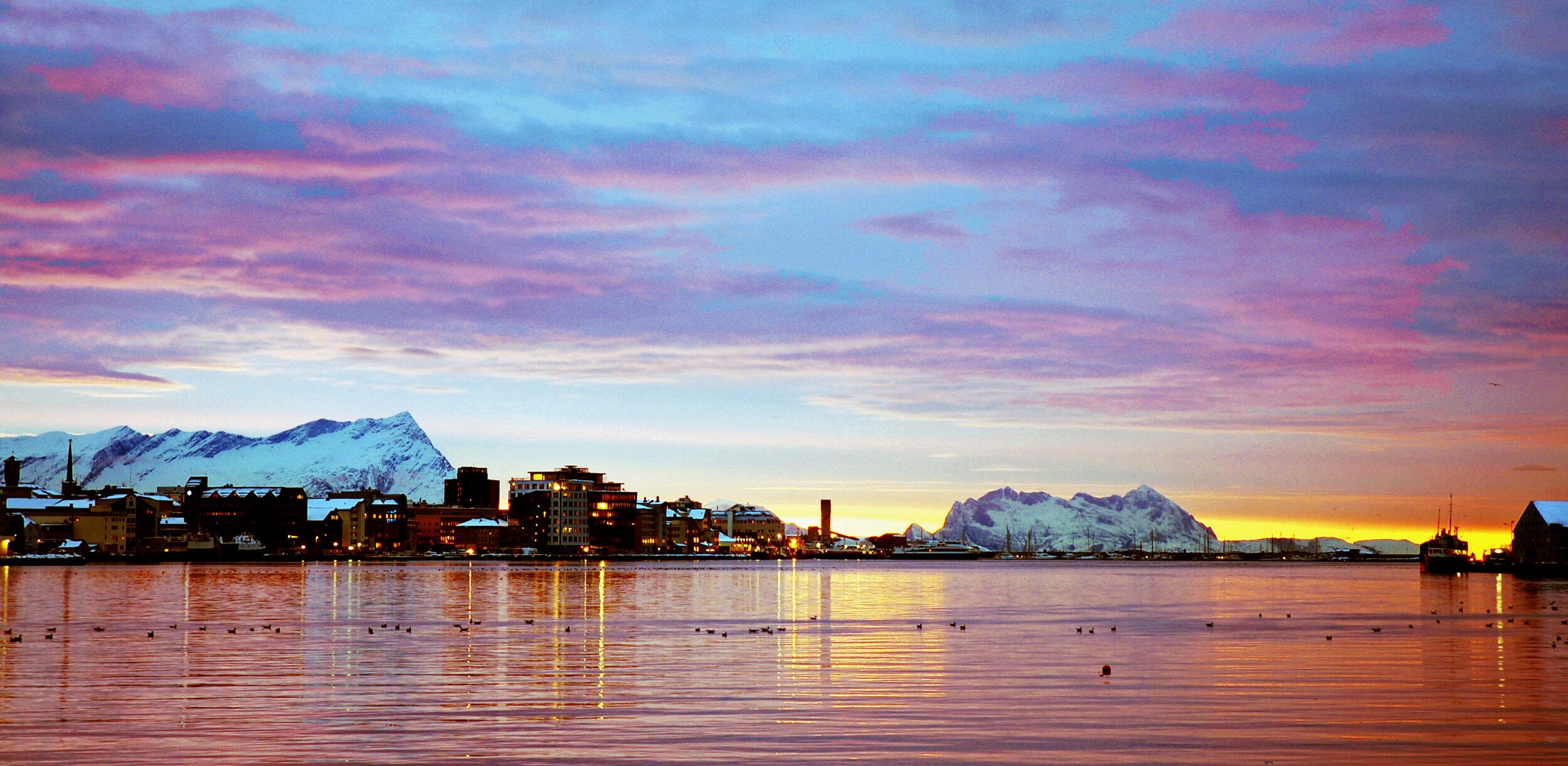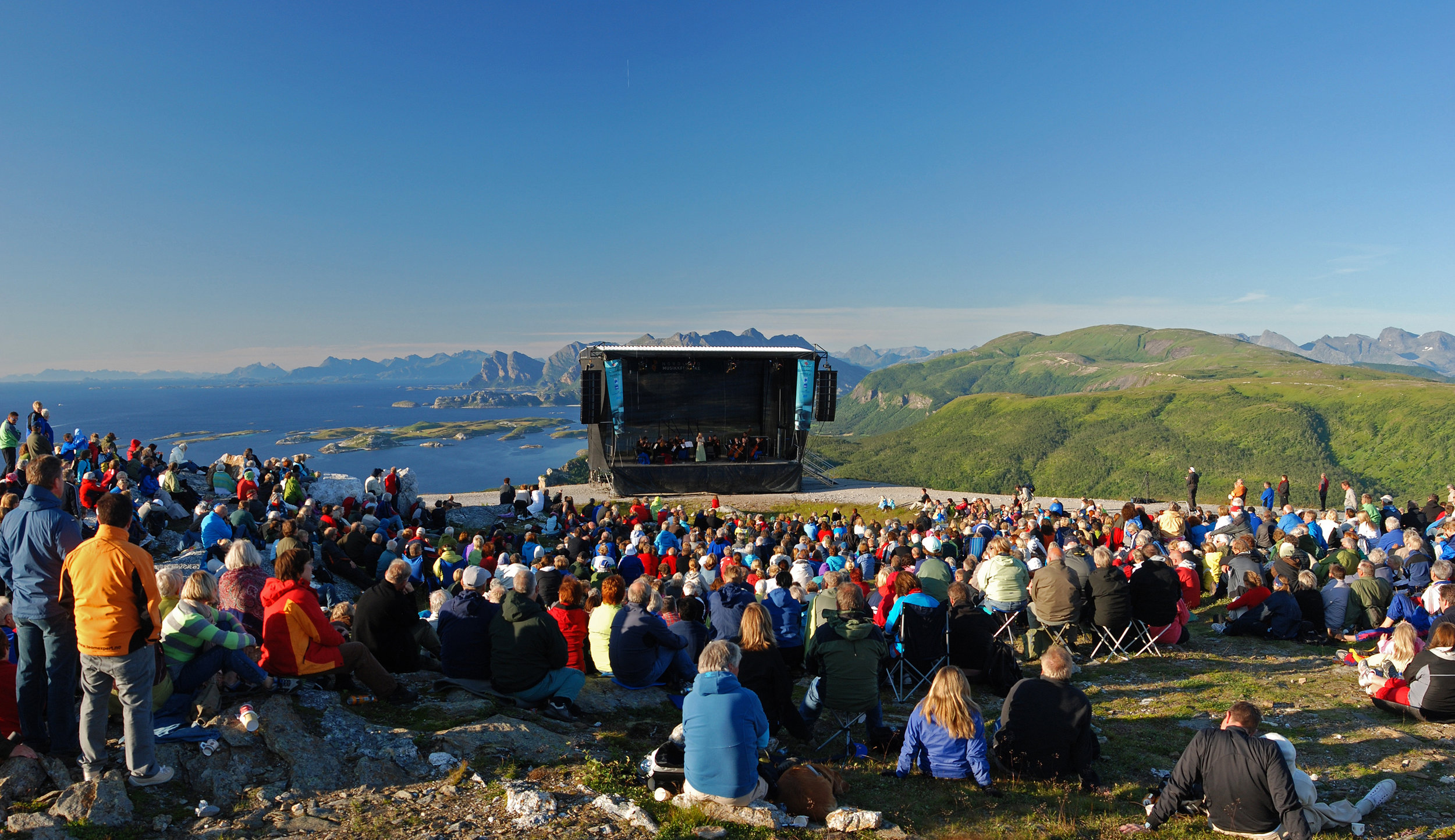 All files and doucuments can be used in promoting Northern Norway as a tourist destination to live and work. The images can not be used for commercial purposes, ie that pressure on goods and other items for sale. NB! Images used without sufficient credit may be billed for usage.
Bodø is home to the world's strongest maelstrom Saltstraumen and the Børvasstindan mountain range. The largest city in the county of Nordland is also just a boat ride away from both Moskenes in Lofoten and the old trading post at Kjerringøy.
In Bodø, all sorts of activities are right on your doorstep. Enjoy your beer or a glass of Chablis outdoors on the quayside whilst sea eagles soar across the horizon. Stamp your feet to a hard-hitting rock concert in the city park, or go shopping in the city's modern malls or small specialist shops. In the winter, you can experience the northern lights from the pier in the harbour, or even better, from Rønvikfjellet mountain just outside the city centre.
Bodø is situated on a peninsula in Northern Norway and offers a varied assortment of adventures. Here, you can go kayaking or golfing under the midnight sun, take a tour on a fast passenger boat through the impressive archipelago, or fish in the world's strongest tidal current, Saltstraumen. At Kjærringøy, you can experience Norway's best-preserved seaside trading post, which was a great inspiration for Hamsun's novels, and enjoy the gentle island pace as well as beautiful beaches and jagged peaked mountains.
Bodø is home to around 50,000 people and is one of the fastest growing cities in the country, with a lively urban scene. For those interested in arts and crafts, Bodø has a diverse community of local artists, glass blowers, potters, and jewellery makers.
The city also has a well developed music community, which has produced and continues to discover new talents on local, national and international stages. In the month of August, Bodø hosts two large music festivals, "Parkenfestivalen" and "Nordland Musikkfestuke", both attracting thousands of people.
Still, as Lonely Planet suggests, the city's main charm lies in its backdrop of distant rugged peaks and vast skies. The Børvasstindan mountain range offers both hiking and climbing opportunities, and the Bodømarka forest is great for skiing in the wintertime and long walks in the summer season. Bodø also has the densest population of white-tailed sea eagles in the world, which is why the city is often referred to as the Sea eagle capital.
Bodø is the hub of Nordland and can be reached by plane, train and boat. If you want to expand your trip, the coastal route Kystriksveien (Rv17) to Trondheim starts in Bodø, and just across the Vestfjord by boat lies the world famous Lofoten Islands.
Find more inspiration on Bodø's official website.